If you think about improving road safety and adding a visual appeal to your bike or vehicles, then look no further than this Waterproof LED Wheel Lights!
It has the right amount of brightness to effectively Prevent Driving Hazards by allowing other riders to see you from all angles.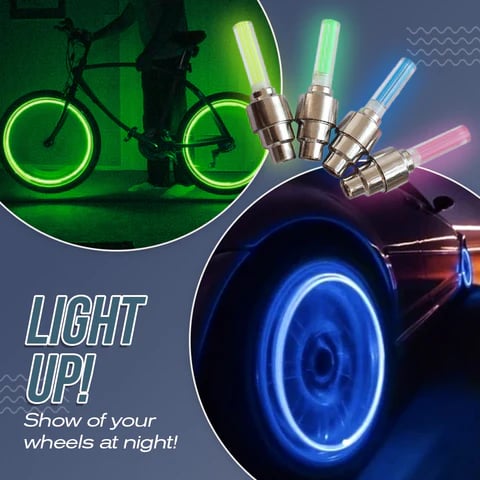 This light also features a simple installation & a high-level waterproof design so you can use it whatever the weather condition is.
Highlights:
SAFETY AT ITS FINEST: Provides increased visibility & enhanced safety by allowing you to be seen from all angles
PERFECT FOR ALL WEATHER CONDITIONS: Features super bright light & waterproof tubing which makes it suitable to use even in extreme weather conditions
SIMPLE INSTALLATION: Offers easy, tool-less installation without the need for professional assistance
VISUALLY APPEALING: Its cool bright light makes it an excellent choice for night riding
CONVENIENT: The motion-activated sensor automatically turns on the light when moving, and turns off once you stop
SECURE FIT: Remains in a secure position even when riding on an uneven surface
WIDE COMPATIBILITY: This light fits more bikes than any other model
BUILT TO LAST: Constructed from a durable material to withstand daily use
Specification:
Color: Pink / Blue / Lime / Green
Power Supply: 3 x AG10 Batteries
Light Source: LED bulb
Compatibility: Suitable to use on bicycles, cars, & motorcycles