Tired of brushes full of broken hair after brushing? Is hair always unstyled?
The innovatively designed brush combines boar bristles and nylon tips to glide smoothly over tangled hair for a one-second fluff for making a high cranial top.
Main Features:
CREATE VOLUMINOUS HAIR:
The hollow design on the back, the blowing speed is fast and the heat is evenly distributed, blowing out fluffy hair and creating a high cranial top!
BRING SHINE TO YOUR HAIR:
Improve the health of your hair with our brush which features natural boar bristles that are composed of keratin.
WISE BRUSH CHOICE:
Its size and flexibility allow it to cover a large brushing surface. Its curved shape conforms to the shape of your head for an optimal point of contact with the scalp, stimulates the hair's natural oils.
FOR ALL TYPES OF HAIR:
Fine hair will benefit from the stimulating and protective effect of boar bristles while thicker hair will appreciate the detangling effect.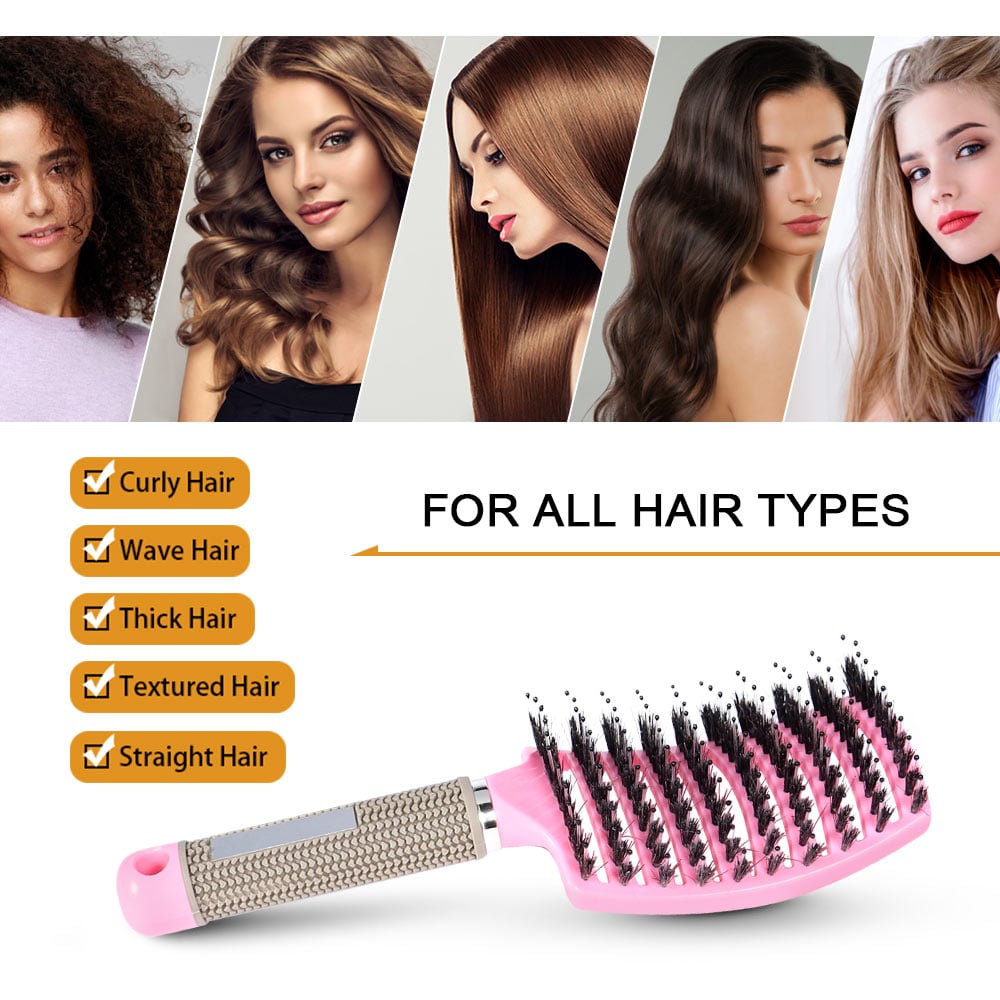 How to DIY Fluffy Hair:
Comb the comb to the area where you want to create a fluffy hairstyle, pull it down, then push it forward, stop and heat it with hot air for 10 seconds
Using Methods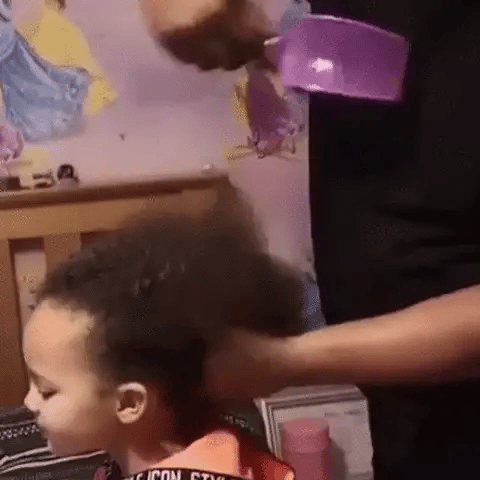 Specifications
Product Weight:100g
Material: Boar Bristles and Nylon Tips
Package Contents: Fluffy Massage Detangling Brush × 1
Suitable For: For all types of hair and any age group
Customer Reviews
Jessica:
"Super Magic Brush my daughter adore since she has half long hair this brush untangles perfectly."
Natalie:
"Is wonderful!! Even better than I expected It is very soft for tangled hair. The color is beautiful!!"
Karina M.:
"Second time I order, very comfortable comb, for short, medium and very long hair"